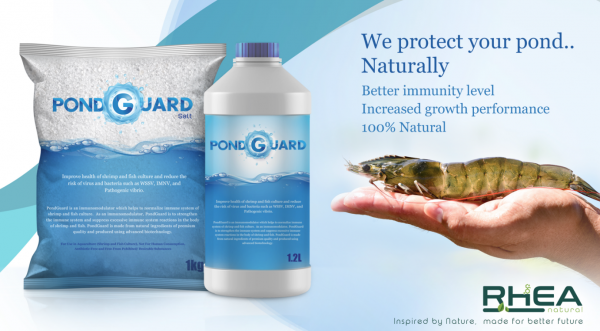 Pondguard is effective against deadly pathogens of shrimp, like white spot syndrome virus (WSSV), Infectious Myonecrosis Virus (IMNV), Acute Haepatopancreatic Necrotic Disease (AHPND), and pathogenic Vibrio of shrimp and Iridovirus, Viral Nervous Necrosis, Streptococcus and Aeromonas of fish. Rhea Natural Sciences has developed Pondguard which is widely used in aquatic farms in Indonesia, India, Vietnam, China and Saudi Arabia.
Pondguard is comprised of ingredients from 3 essential oils:
Pinus sylvestris
Isobornyl acetate is an active component extracted from Pinus oil. Amongst other components, it has been known for a long time for its anti-microbial activities.
Lavandula latifolia
Linalool is an active component extracted from Lavandula oil. The immunomodulatory properties and antimicrobial properties of have been well documented, even against multidrug-resistant Staphylococcus aureus strains.
Eucalyptus globulus
Cineole is an active component extracted from Eucalyptus oil. Essential oil extracted from various Eucalyptus plant species contain many pharmacologically active compounds which are useful as antimicrobial agents. Essential oil ingredients from Eucalyptus species were reported to possess antimicrobial activity especially against emerging multidrug-resistant bacterial strains such as MRSA, which makes them attractive alternatives to standard antibiotics. Eucalyptus oil and its major ingredient 1,8-cineole were evaluated as natural disinfectants and found to be comparable and synergistic with standard chemical disinfectants.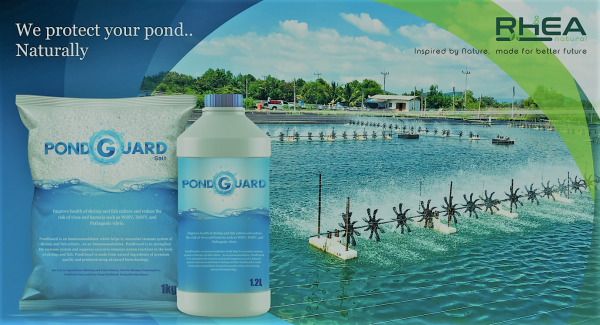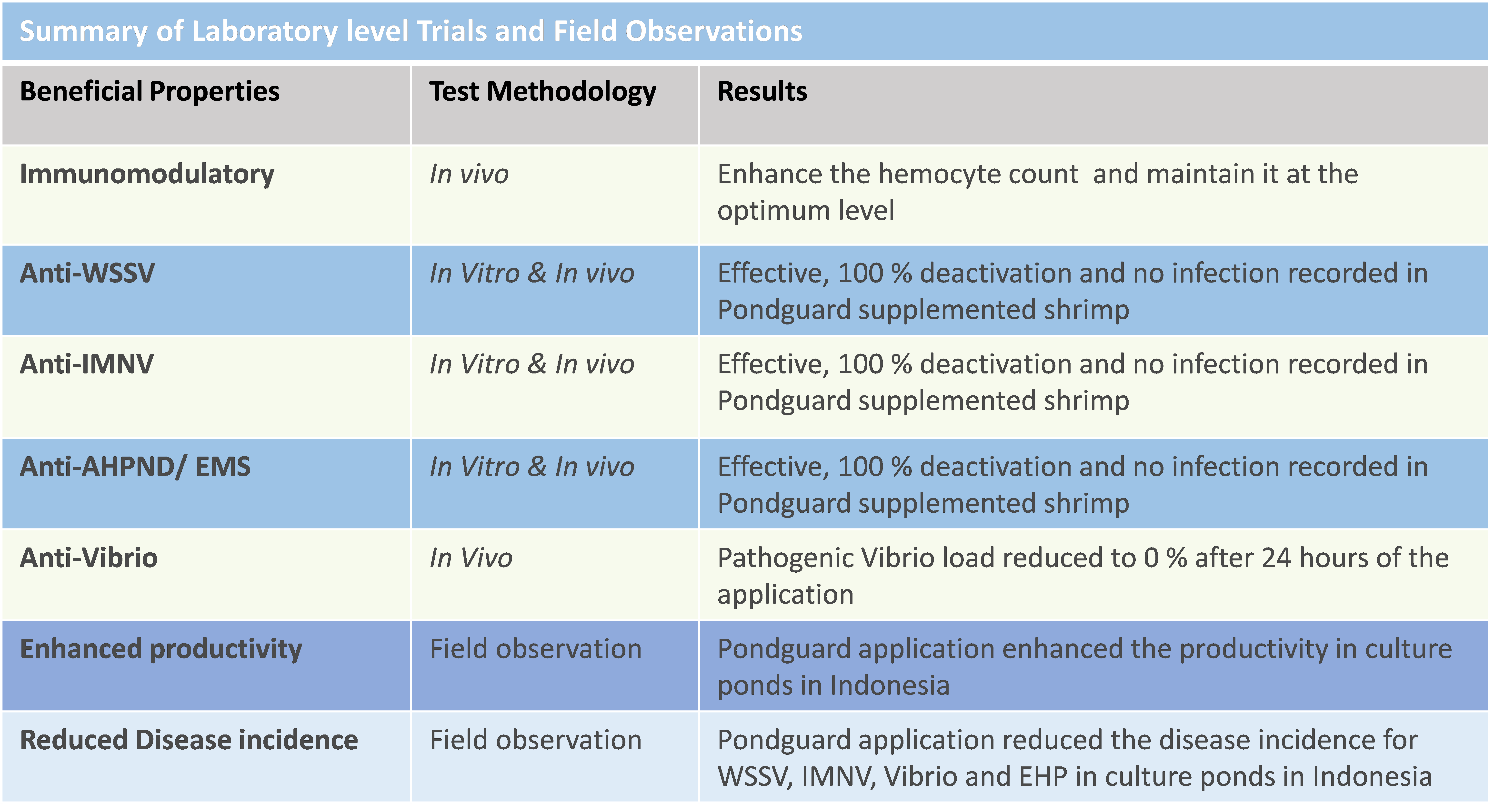 Summary of Pondguard's biological activities on preventing infection with pathogens and enhancement of productivity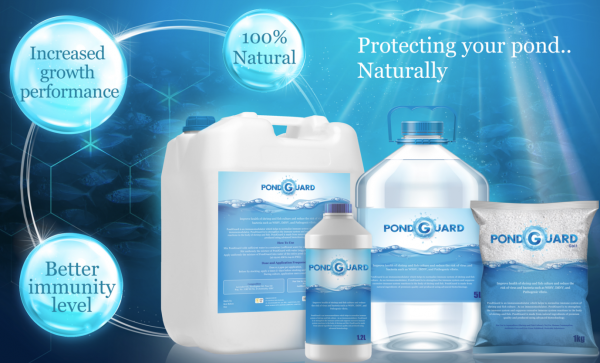 Published Research Studies
Jha R.K. et al. (2016). Efficacy of natural herbal formulation against acute Hepatopancreatic Necrosis Disease (AHPND) causing Vibrio parahaemolyticus in Penaeus vannamei; Vet Med Open J. 1 (3): 50-55
Babikian, H. et al. (2020). Performance of natural oil blend formulation (NOBF) against white spot syndrome virus (WSSV) agent in Penaeus vannamei boone, 1931; International Journal of Fisheries and Aquatic Studies 2020; 8(6): 200-208
Babkian, H.Y. et al. (2017). Effectiveness of Natural Herbal Oil Formulation against Infectious Myonecrosis Virus in Whiteleg Shrimp Penaeus vannamei; Multidisciplinary Advances in Veterinary Science 1 (2): 50-56
Jha, R.K. et al. (2016). Effectiveness of Natural Herbal Oil Formulation against White Spot Syndrome Virus in Penaeus vannamei.; J Pharmacogn Nat Prod, 2 (4). DOI: 10.4172/2472-0992.1000123
Others